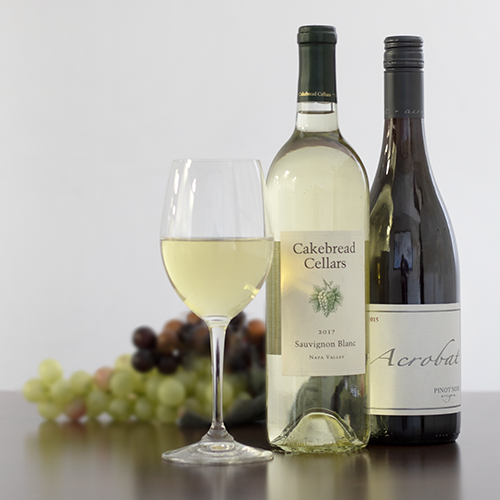 Cakebread
Sauvignon Blanc
6oz GL 12     9oz GL 18       BTL 45 
The wine opens with vivid tropical aromas of white flowers, ripe melon, and sweet citrus. The citrus and tropical characters extend onto the palate with ripe guava and crisp pink grapefruit, balanced by bright acidity and accented by a flinty vein of minerality.
Acrobat
Pinot Noir
6oz GL 12      9oz GL 16      BTL 43
The nose has rich, fruit-forward aromas like ripe cherries and strawberry pie, with hints of cinnamon, vanilla, and mocha. Ripe strawberries and dark chocolate up front, followed by earthy and spicy notes.