Bluegrass Hospitality Group
---
Malone's
Pay: Hourly + tips
As a Malone's Server, your job is to serve our guests with the mentality of 100% Guest Satisfaction. 100% of the Time. You will cater to the guests needs while adhering to our service specifications to ensure the best possible experience for everyone who comes into our restaurant. Your job, in a nutshell, is to make sure our guests leave happier then when they arrived.
Specific Duties and Responsibilities:
Protect establishment and patrons by adhering to sanitation, safety and alcohol beverage control policies.
Greet guests with genuine smile.
Help patrons select food and beverages by presenting menu; offering cocktails; suggesting courses; explaining the chef's specialties; identifying appropriate wines; answering food preparation questions with a positive attitude.
Transmit orders to bar and kitchen by recording patrons' choices, identifying patrons' special dietary needs and special requests.
Engage with guests in a friendly manner.
Ensure tables are enjoying their meals and take action to correct any problems.
Stay updated on current menu choices, specialties and menu deviations, knowing if the kitchen staff is running out of any items, etc.
Serve orders by picking up and delivering patrons' choices from bar and kitchen; deliver accompaniments and condiments from service bars.
Respond to additional patron requirements by inquiring of needs, observing dining process.
Maintain table setting by removing courses as completed; replenishing utensils; refilling water glasses; being alert to patron spills or other special needs.
Properly open and pour wine at the tableside.
Prepare checks and process payment.
Conclude dining experience by acknowledging choice of restaurant; inviting patrons to return.
Perform basic cleaning tasks as needed or directed by supervisor.
Fill in for absent staff as needed.
Assist with special events as needed.
Adhere to grooming and appearance standards consistently.
Promptly address guest service issues and refer guests to management when necessary.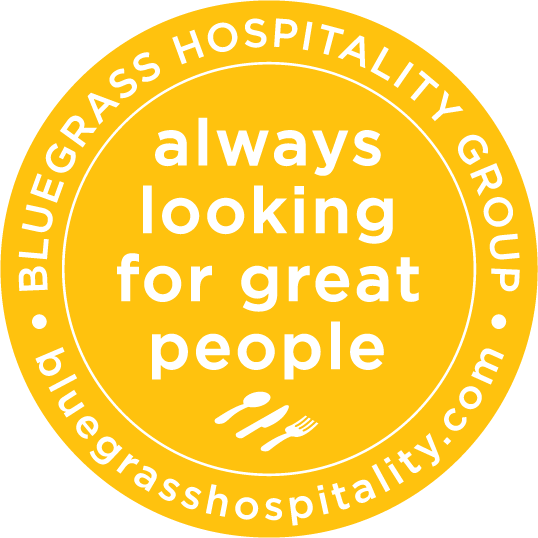 Lexington, KY, Louisville, KY
---