A HISTORY OF FOOD
AND FAMILY
Bluegrass Hospitality Group was founded by Brian McCarty and Bruce Drake in 1998 and has grown to be the premier restaurant group in Lexington. BHG serves up their signature over-the-top hospitality through six original concepts: Malone's, Harry's American Bar & Grill, Aqua Sushi, Drake's, OBC Kitchen, and Malone's Prime Events & Receptions. Located in Lexington are (3) Malone's, (2) Harry's, OBC Kitchen, and Malone's Prime. Aqua Sushi is located inside each Malone's. In addition, you can find Aqua at each of the eight Drake's locations in Lexington, Louisville and Florence (Kentucky), Knoxville and Cool Springs (Tennessee), Indianapolis (Indiana), and Huntsville (Alabama); as well as satellite locations on the University of Kentucky and University of Louisville campuses. Though each concept is unique, the motto remains the same, "100% guest satisfaction, 100% of the time."
Travel through the BHG story: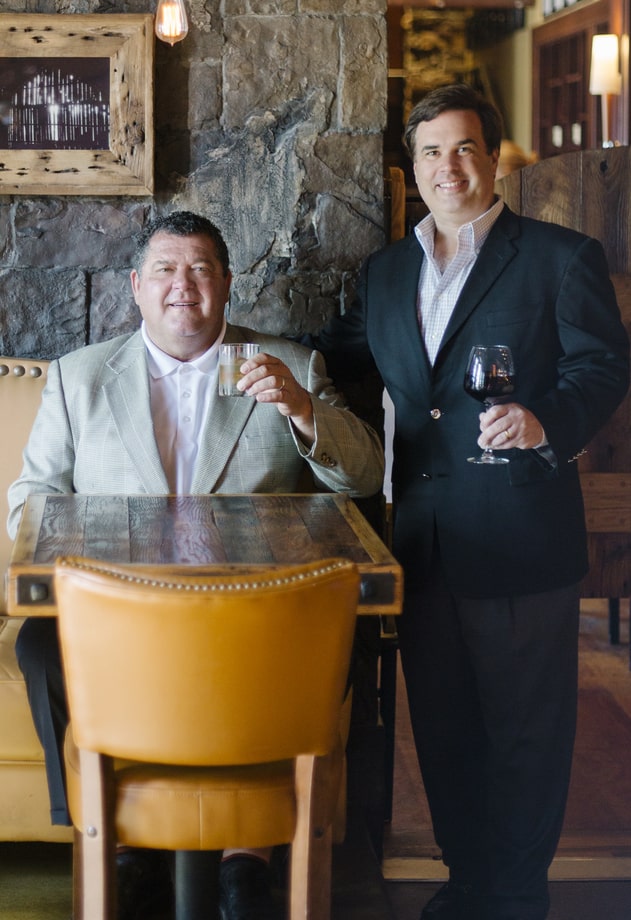 BRUCE DRAKE
Bruce is originally from Kentucky. After graduating college, he lived in several large cities but always found his way back.  "You'd be hard pressed to find another city like Lexington.  Take the rich history and culture of Keeneland and Lexington's equine industry, add a bustling University and top that off with the world's best bourbon all in a 75 mile radius of the city and you get a community full of people passionate about their home."   Lexington was the city of choice for Bruce and his wife Melinda to raise their three boys, Jack, Wade and Johnny Bruce.
During free time, you're likely to find Bruce on the golf course.  It allows him to be outdoors, stay active and participate in a little friendly competition.
BRIAN MCCARTY
Lexington, often referred by him as 'Relaxington,' is home to Brian and his family. From beautiful horse farms and walking trails to athletics, arts and live entertainment, Lexington has something for everyone. It is here he and his wife, Katherine, have raised their three beautiful daughters: Mary Katherine, Sara Jane and Martha Lee.
In his free time, Brian enjoys traveling. In addition to seeing new places, he enjoys experiencing something he is most passionate about… remarkable food and over-the-top hospitality, two things he is known for sharing with friends and guests alike for many years.