At Bluegrass Hospitality Group, passion extends beyond the diverse food and beverage menus across six unique restaurant concepts.  Our team strives to provide an over-the-top experience to each guest.  The BHG Private Selection program provides an exclusive bourbon experience unlike any other.
Since the program's origin in 2006, members of the BHG team have traveled to distilleries large and small across the region to hand-select and craft exceptional barrels of bourbon to be shared exclusively with BHG guests.  Like snowflakes or finger prints, no two barrels of bourbon are exactly alike. Each barrel embodies a distinct flavor, expression or mouth feel.  With guidance from experienced Master Distillers, BHG team members have personally tasted and selected more than 120 private barrels.

Experience the difference!
The BHG Private Selection bottles below can be
purchased exclusively at OBC Kitchen.
Visit OBC Events for Upcoming Pop-Up Shop Dates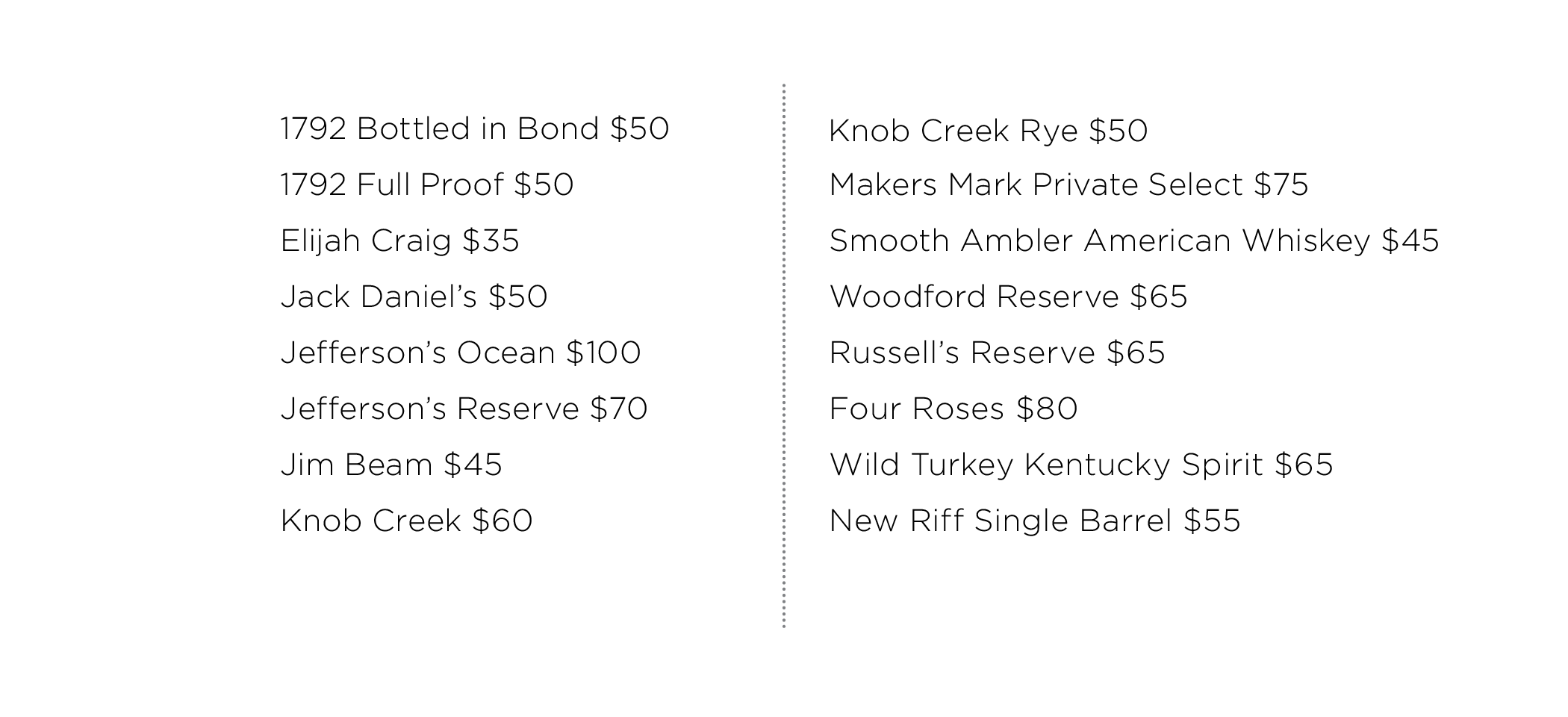 BHG Private Selections are available for purchase. Bottles must be purchased at OBC Kitchen and may not be opened on BHG property. Hand-selected bottles are limited and available while supplies last. One label per person. Please drink responsibly.

Exclusive pours of the following BHG Private Selection bourbons are available at OBC Kitchen, Malone's, Harry's and Drake's in Lexington: