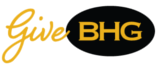 Patrons who purchase gift certificates at GiveBHG.com can designate 20% of the purchase amount to a charity of your choice. Please note that the 20% donation can only be provided with ONLINE purchases.
To make the purchase
and donate
Select the type of gift card you would like to purchase below (Drakes, BHG, Electronic).
You will be promted to enter the value of your gift card(s) and the non-profit you would like to support.
Your gift card will be sent via US Mail for physical gift cards within two business days
EGift cards(electronic gift cards) will be emailed to your choice of email address once you complete your order
$1,000 in donations must be reached before kickback begins then one check per month will follow with totaled donation amount.
It's easy to give the gift of good taste and support your favorite charity at the same time. If you have any questions, please feel free to call Jovan Tappel at 859-977-2603 for additional information.